About Atabasca
User-Friendly, Enterprise-Grade Security
Atabasca Systems AG was founded in Switzerland in 2008 to fund the research and development of new security technology (WWPass) and to help companies asses, test and implement new security solutions across their enterprise security ecosystems.
Our mission is to create modern, elegant solutions that meet complex enterprise security challenges. Atabasca is the exclusive distributor and installer of WWPass technology for the European and ASIA-PAC markets.
Management Team
Atabasca's leadership team has spent their careers bringing new technologies to market, building businesses from startup to exit or IPO and pioneering new business models in both mature and existing industries. They have worked for Fortune 500 brands including ABB, Jet Infosystems, Wehinger Kaelin Ferrari and many others.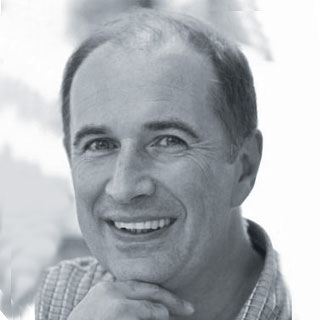 Dr. Ruben Schakarian
CEO and member of the board of Atabasca Systems AG
After obtaining a doctorate in power engineering in 1987 and MBA in 1992 in Hamburg he started his career in 1992 at ABB, working for the company for several years in Germany and Switzerland. In 2003 Dr. Schakarian established ENERCO engineering & consulting, where he successfully led the company from start-up to a well established international player in power engineering. Dr. Schakarian is a member of the Association of German Engineers (VDI).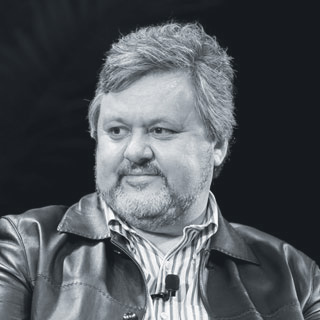 Eugene Shablygin
Member of the Board
Mr. Shablygin after graduating in Theoretical Physics, and working several years in the field of symbolic computations and artificial intelligence, launched Jet Info Systems, one of the leading IT solutions providers in Eastern Europe and ex-USSR. In 2008, he started WWPass with an idea that information can be securely stored in a distributed environment. Several years of intensive research and development turned the idea into a patented working solution, which is used to safeguard personal information, replace vulnerable usernames/passwords with virtually unbreakable authentication systems. Mr. Shablygin is CEO and Founder of Manchester, New Hampshire-based WWPass Corporation.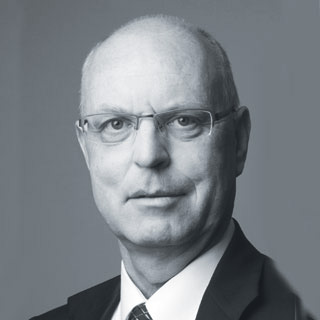 Stefan Koller
Member of the Board
After his graduation at University of Zurich (lic. iur. 1983) and postgraduation at New York University School of Law (M.C.Y., 1988) Mr. Koller was Associate with law firm Thurnherr von Meiss & Partner in Zurich, law firm of Wiederkehr Forster in Zurich and international law firm Wehinger Kaelin Ferrari AG in Zug. He has broad experience in Corporate and Commercial Law in Switzerland and abroad.
Atabasca Partner Network
Atabasca's partner network is a vibrant, global ecosystem of companies that enable the creation and enhancement of security products and solutions through WWPass enabled components, software, and services.
Whether you are a systems integrator, value added reseller (VAR), referral partner or technology partner, Atabasca's partner programs enable you to increase share of wallet and deliver new, cutting-edge solutions to your customers.
This program is for Systems Integrators who want to implement WWPass Technology for their customers. WWPass gives Solution Partners training and support to size and deliver a fully integrated system which includes secure authentication and data access.
WWPass products Resellers design and build systems for either stand-alone use or integration into an RFP response.
Referral Partners are consultants, agencies and systems integrators who want to recommend WWPass Technology to their clients. Our Referral Partners get exclusive access to the Atabasca Systems AG ann WWPass Corp. Sales Team to help propose custom WWPass solutions that work for you and your clients.
Technology Partners are developers looking to incorporate WWPass authentication technology into a solution or service. Technology Partners have access to our engineering team for scope and integration and our sales and marketing teams to promote the combined solution. Our network of alliance and partners creates business value, reduces implementation risk and accelerates speed-to-market. In line with strategy of transparency, we do not solicit or accept influence or marketing assistance fees from any of our partners. Instead, our relationship focuses on joint business development, tools, and training.
Careers at Atabasca
Atabasca Systems AG is a provider of next-generation security technology. We are dedicated to helping companies and people build solutions that bring about a new generation of privacy and security systems based on WWPass technologies.
Our company is built on principals of the unwavering ethics, transparency, and respect in everything that we do. We build our business upon a foundation of knowledge, expertise and personal values.
If you thrive on challenging convention and aspire to work with some of the most talented and innovative people in the security industry, feel free to send us your CV and motivation letter- apply to be an important member of our start-up in Europe.
Please send your resume or CV to: Mrs. Sylvia Schranz: sylvia.schranz@atabasca.com